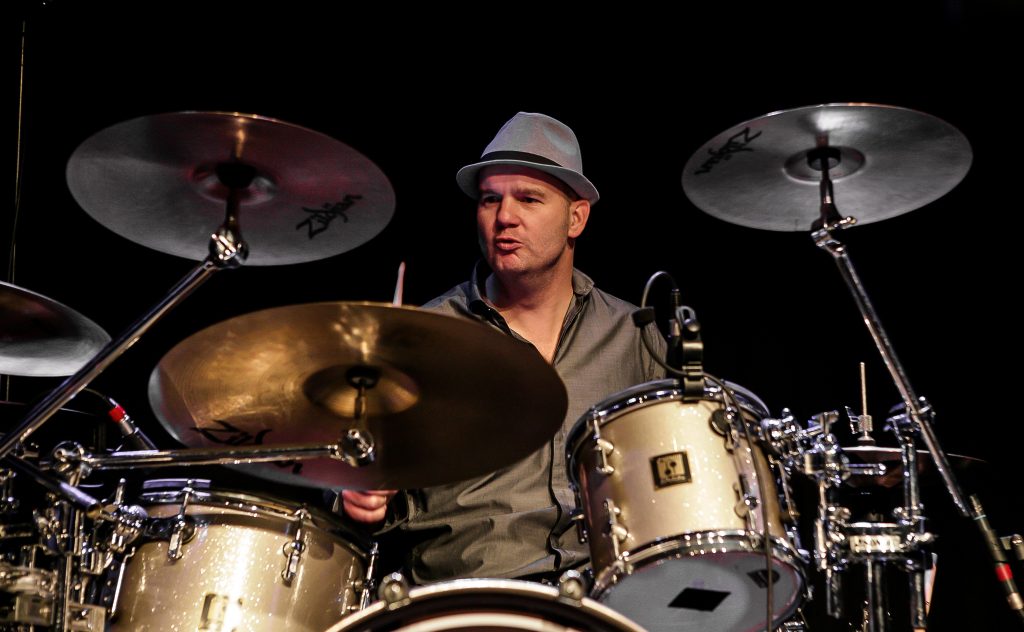 Mathieu van Uden is zijn hele leven al actief als drummer in diverse bands.
Zijn eerste band was een country/rock band genaamd Jody Reeves and the Travellin band.
Na vele concerten in 1991 werd besloten om in 1992 in de studio van Oscar Holleman (Krezip) (Waalwijk) een cd op te nemen. Vanaf 1995 is hij zich gaan richten op de muziek waar zijn hart ligt (blues).
Met zijn eigen bluesband ( Outskirts of Blues) werd een cd opgenomen in 2000. In deze periode (1998) leerde hij ook Ana Popovic kennen. Met haar heeft hij, naast The Outskirts, ook 2 jaar door Nederland getoerd.
Hiernaast deed hij ook invalwerk bij Sam Mitchel (UK) en Magic Frankie (NL). Van 2003 tot 2011 heeft hij een tijd in de entertainment wereld gespeeld.
Na 8 jaar begon de blues toch steeds meer te trekken en in 2014 is hij bij Mojo Hand gaan spelen.
In 2018 is hij overgestapt naar The Veldman Brothers.
Per augustus 2021 is Mathieu drummer bij VELDMAN.
---
Gear van Mathieu:
Drums Sonor Delite Champagne Sparkle
10″ Tom
14″ Floortom
22″ Basedrum with a build-in AKG D-112
14 x 6,5″ bronzen Snaredrum Drumgear DSG BZ1450
Sonor Delite hardware
Drumkruk
Porter & Davies Tactile monitor system BC-2
Tama Iron Cobra powerglide basedrumpedal
Bekkens Zildjian
A Zildjian 14″ Hi-Hat Avedis Vintage, Top 1950 stamp, Bottom 1960 stamp
A Zildjian 16″ Hi-Hat Avedis
K Zildjian 14″ Mini China
K Zildjian 20″ Special Dry Crash
K Zildjian 20″ Cluster Crash
Zildjian 18″ Kerope
K Zildjian 22″ Light Ride
Everything protected with hardcase.
---